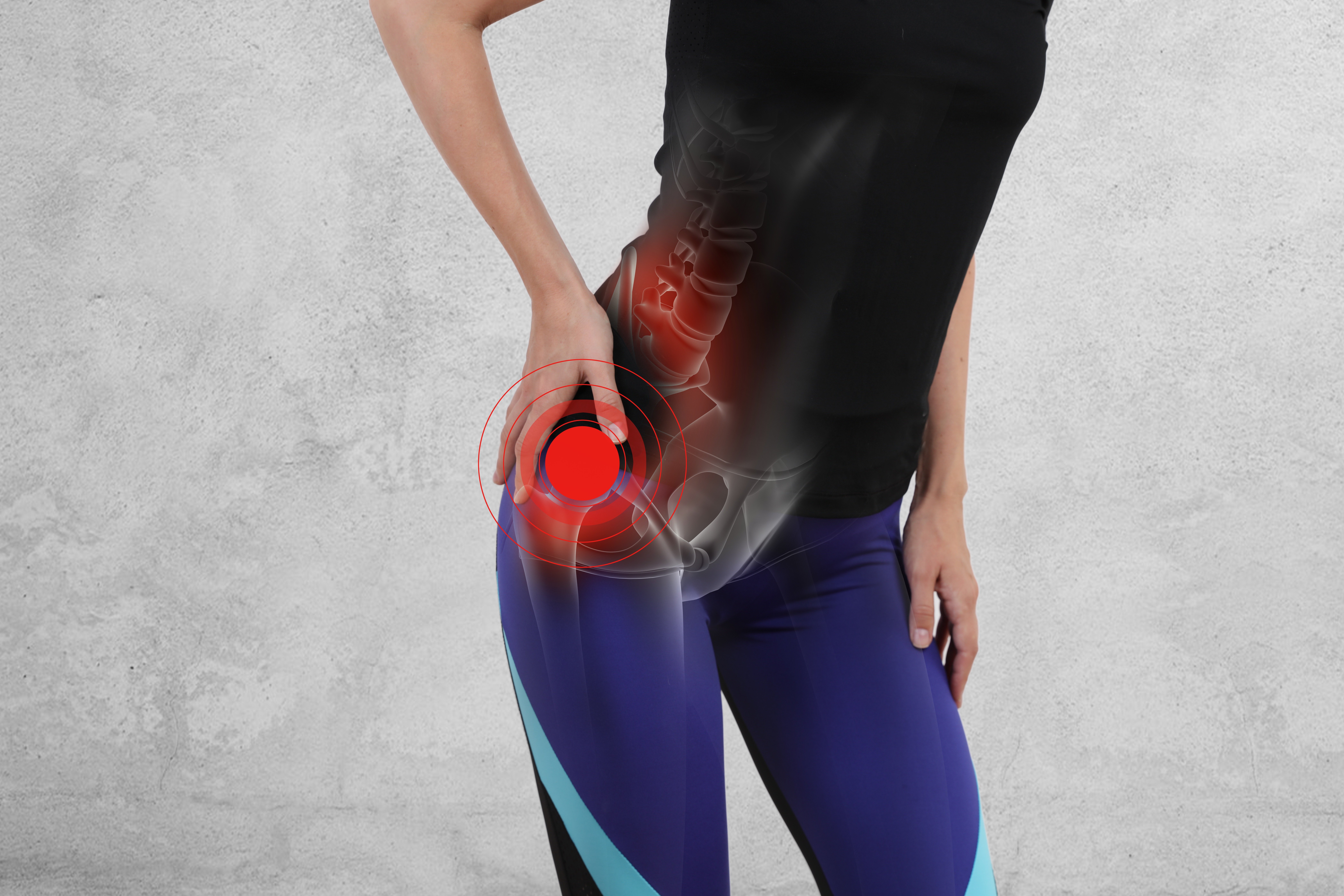 via Shutterstock

Both ultrasound and cold laser are treatment modalities commonly used in physical therapy, sports medicine, chiropractic and beyond. They are both used to provide a therapeutic effect on tissues of the body. Generally, they are used to:
Ease pain
Reduce inflammation
Increase cell regeneration
Stimulate muscle contraction
Increase blood flow
Break down scar tissue and adhesions
Ultrasound
Ultrasound uses high-frequency sound waves through vibration to transmit thermal effects through the body's tissues. To avoid the risk of burns to the underlying tissue, the treatment head is kept in motion throughout the treatment. According to Dr. Turchin, M.A., D.C., because ultrasound is a form of heat therapy, it does not regenerate tissue or block pain like a cold laser can. It can soften tight connective tissues, but does not promote healing. Ultrasound units are designed to temporarily block pain and reduce inflammation. According to a study found here, laser treatment is more effective than ultrasound on wound healing.
Laser Therapy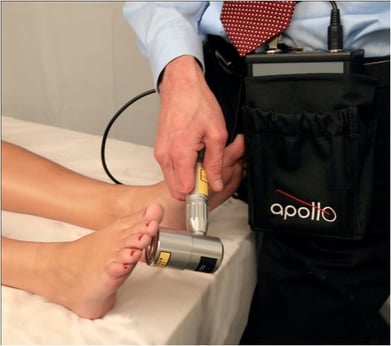 Cold laser (low level laser) is a non-invasive treatment which uses a non-thermal infrared light to reduce inflammation, increase joint mobility, stimulate healing and decrease both short and long term pain. Cold laser is used extensively for injury, pain management and musculoskeletal problems. Another study found here, concluded that low-level laser therapy has shown significant results in reduction of pain and improving function in subjects with chronic plantar fasciitis and is more effective than ultrasound therapy with exercises on chronic plantar fasciitis.

Low level laser therapy is used to treat a range of pathologies including:
• Arthritis
• Soft tissue injuries
• All types of trauma
• Wounds and fractures
• Chronic and acute pain
• Depression and anxiety
• Nerve problems

• Acute and chronic sprain/strains
• Head, face and mouth pain
• Sinus problems and headaches
• Muscle pain and trigger points
• Degenerative disc conditions
• Strokes and other brain injuries
• Side effects chemotherapy


Cold laser therapy stimulates the cells that repair tissues, reduces inflammation and pain. In our free eBook, Dr. Turchin explains that cells that lack energy are unable to participate in the healing process until enough ATP has been produced. Low level laser therapy stimulates the mitochondria of the cell, the cell engine, to produce ATP at higher rates. This stimulates the damaged muscles, ligaments, nerves, bones, joints and soft tissue to re-grow and heal injured cells and tissues.

Conclusion
One of the biggest differences between cold laser and ultrasound therapy is that ultrasound creates heat and cold laser does not. Because of this, ultrasound has more limits and contradictions of how it can be used. Cold laser (low level laser) therapy is fast, painless and more effective for long-term results on injuries and conditions than ultrasound.


Sources:
• https://www.hohmanrehab.com/ultrasound-vs-cold-laser/
• https://www.rehab.research.va.gov/jour/04/41/5/demir.html
• http://www.ijocs.org/clinical-journal/abstract/a-comparison-of-the-effect-of-lowlevel-laser-therapy-versus-ultrasound-therapy-in-patients-with-chronic-plantar-fasciiti-12256.html
• "What are the benefits of Laser Therapy?" eBook by Dr, Turchin, M.A., D.C.
---
You might also like:
Topics